By far, asphalt roofing shingles are the most commonly used roofing material in the United States today and it's easy to see why. They are affordable, easy to install and come in a wide variety of options. But for all their great qualities, asphalt shingles are no strangers to a host of common roofing issues, and two of the most common are cracking and splitting. While they may sound similar, what causes them are fundamentally different. In today's post, a trusted roof repair expert explains.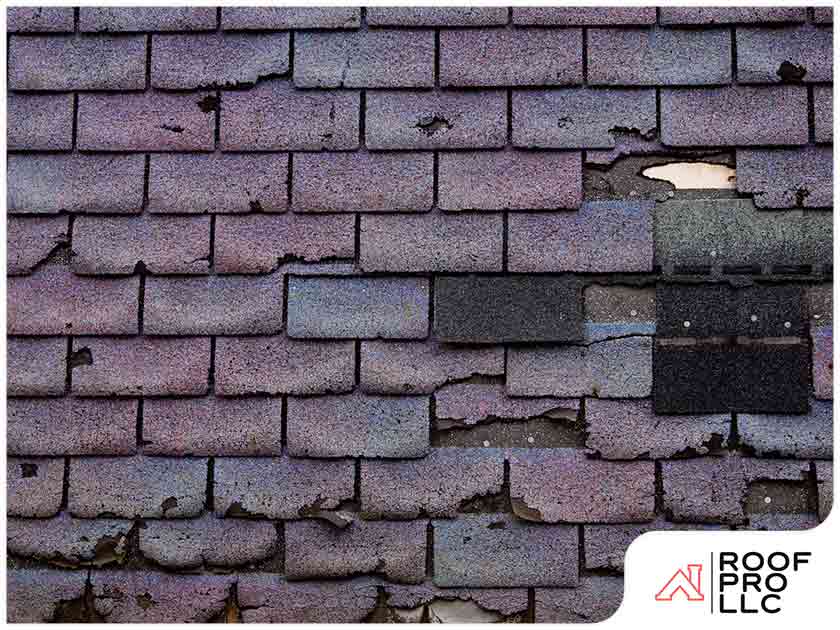 Asphalt Shingle Splitting
Thermal splitting, or simply splitting, occurs when there are extreme changes in temperature. You see, asphalt roofing shingles expand in warm temperatures, which causes the joints in between them to shrink in size. In the cold, the shingles tend to shrink and the joints between them become larger. This constant shrinking and expansion put a tremendous amount of strain on the adhesive strips, decreasing their effectiveness.
Asphalt Shingle Cracking
When a roofing company manufactures asphalt shingles, volatiles are added to the asphalt mix. Volatiles are a group of chemical elements and compounds that can be readily vaporized. This is what makes them flexible and waterproof.
Unfortunately, your asphalt shingles will gradually lose this volatiles over time due to evaporation and exposure to moisture. The loss of these volatiles will cause your shingles to dry up and will eventually lead to them cracking. This is a sure sign that your roof is getting on in years and will need to be replaced soon.
From routine maintenance checks to full-on roof replacement services and everything in between, trust in the experts over at Roof Pro LLC to exceed all your expectations. If you are a home or business owner in North Georgia or Atlanta Metro, be sure to give us a call at (678) 562-6071 or fill out our online contact form to schedule a free appointment.