Certified Residential Roofing Installation
Roof Pro LLC is a premier roofing company that takes great pride in integrity, quality of craftsmanship, customer service and customer satisfaction. We are fully licensed and insured, and pledge the best work for residential roofing projects. If your home is in need of a new roof, let our skilled professionals give you a roof that's beautiful and built to last.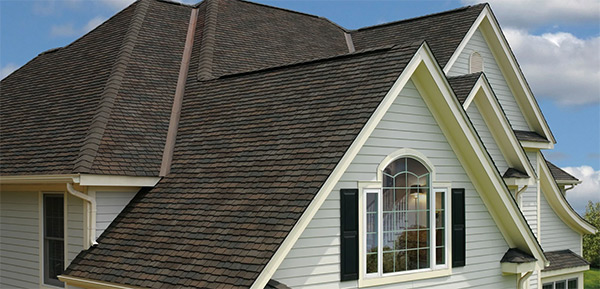 If your area has experienced storm damage, we can perform a free inspection and advise you of the extent of existing damage to your roof.
Available Roofing Materials
Roof Pro LLC offers the most popular residential roofing materials on the market, produced by the most trusted manufacturers. All roofing systems we install are backed by industry-leading warranties for your peace of mind.
Asphalt shingles – If you are a homeowner in need of shingle roof replacement, our team is manufacturer-certified to install the GAF Weather Stopper® Roofing System, the CertainTeed Integrity Roofing System® and the Atlas Signature Select® Roofing System.
Wood shake shingles – Wood shake is an aesthetically pleasing choice for homeowners who want a strong roof that increases energy efficiency. Wood shake shingles ensure warmer interior temperatures in winter and will naturally cool your home in the summer months.
Slate – Slate roofing is the most durable roofing material available. Install a slate roof and you will never have to replace your roof again!
Need Storm Damage Repair?
We will send a professional catastrophe storm specialist to handle and conduct a thorough inspection of your roof. We will not file any claims that are frivolous in nature as we do not want to waste your time and we value ours. If a claim is filed, we guarantee over 75% in approval odds for a replacement because we know exactly what insurance adjusters are looking for!
Our team will guide you through the claims process and provide you with a catastrophe date for your zip code to indicate when the damage occurred. We make sure we are present when the insurance adjusters are there, ensuring that they're marking all the damage our specialist found on your roof. Storms damage roofs yearly and if you have not had your roof inspected in the last year, schedule your appointment with Roof Pro LLC now!