Expert Storm Damage Repair
At Roof Pro LLC, we specialize in residential and commercial claims from storm-related damages. We will perform a free, thorough inspection and advise you of the extent of existing damage to your roof. If a claim is warranted, we will guide you smoothly through the process from start to finish.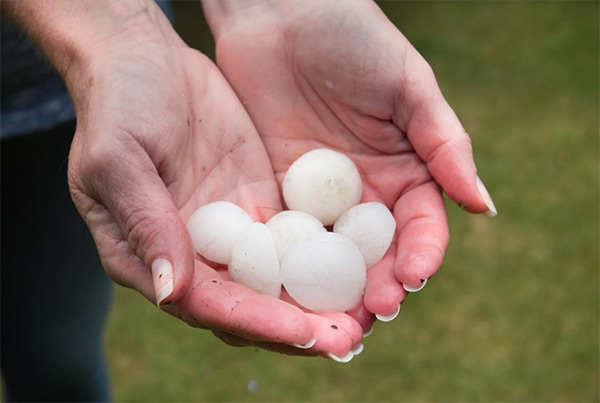 We have successfully replaced over 1,000 roofs within the Atlanta Metro and North Georgia area. You don't need to face this challenge without the benefit of our expertise. We are licensed and insured with all the right credentials.
Inspecting for Roof Damage
We know exactly what insurance adjusters are looking for with regards to storm damage from either wind or hail. Once we complete our physical inspection of your property, we can very confidently assist you with filing your claim, meeting with the adjusters for their inspections, and gaining approval in the vast majority of our efforts (better than 75% approval rate). We will recommend only filing claims that are not frivolous in nature.
Many homeowners simply follow the lead of a neighbor who has recently had a new roof built. We will only encourage you to file a new claim if our inspection reveals that sufficient damage is warranted for an approval. We don't want you wasting a claim unless it's likely to be approved.
Other Repair Services
You can trust us to build a quality roof and handle all the other damaged areas of your home. We regularly perform interior repairs including sheetrock, insulation, paint, trim, carpet, flooring, cabinetry, etc. We perform all sorts of exterior jobs to include roofing, siding, soffit, fascia, trim, chimneys and shrouds, crickets, framing, gutters, downspouts and painting. Count on us for storm damage repair to any of the following areas:
Siding & painting
Windows & doors
Decking & fencing  
Skylights & ventilation
Insulation & energy efficiency
Plumbing failures & leaks
Board-up & security fencing
Demolition & debris removal
Secondary damage prevention
We work to maximize your approval dollars by negotiating on your behalf as your claim representative in dealing and working with your insurance company's representative (field adjusters primarily).