Homeowners think about replacing their existing roofs due to various reasons — damage from severe weather, roof age and aesthetic upgrades. While updating your old, down-at-the-heels roof can add significant value to your property, it is also one of the most expensive home improvement projects to take on. In this article, residential roofing experts break down five factors that affect the total cost of roof replacement.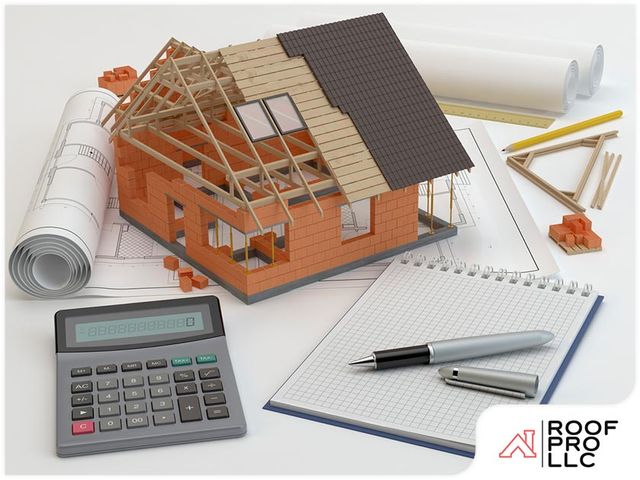 1. Roof size. The size of a roof installation project is measured in roofing squares. One roofing square is the amount of material needed to cover 100 square feet of roof area. Your roofer will estimate the square footage of your roof in order to determine the number of squares required to complete the task.
2. Roofing material. The type of roofing material used is a glaring factor when it comes to assessing roof costs. Asphalt shingles remain the cheapest option, while slate is by far the priciest material on the market. To give you an idea of how much you will spend on roofing materials, you need to find out the cost per square foot of your selected material and multiply that figure by the total square footage of your roof.
3. Roof pitch. The angle of the roof affects the total labor cost. For example, if the roof replacement requires the roofing contractor to set up scaffolding and utilize safety equipment, the extra time and effort needed to execute the task safely and efficiently will likely drive up your total expenses.
4. Roof removal. A good contractor will remove and dispose of your old roof before installing a new one. This often includes pulling off layers of shingles and getting rid of old underlayment. Refuse materials and other debris must also be moved to a landfill site properly.
5. Permits. Make sure your roofer acquires all necessary permits before proceeding with the construction. Permits are proof that your project is compliant with building codes and meets safety standards.
Roof Pro LLC is a premier source of residential and commercial roofin solutions in North Georgia and the Atlanta Metro. Our top-rated team is committed to providing the comfort and efficiency you need through industry-leading products and outstanding customer service. Call us today at Georgia Offices (678) 258-9065 Florida Office (954)-294-5698 or fill out our contact form to request a free, no-obligation estimate.