The way you approach a commercial roof totally differs from the way you would do it with a residential roofing project. One of these aspects is having a commercial roof inspection. During a roof inspection, it's important to know the questions you should ask your commercial roofer so that you can fully understand the condition of your roof.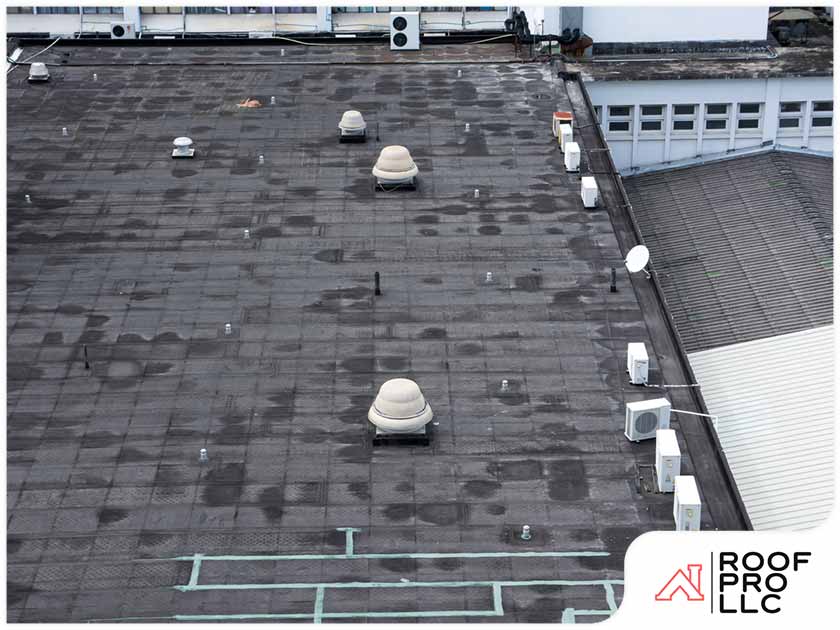 In this post, your trusted commercial and residential roofing contractor, Roof Pro LLC, shares the important questions you should ask during a commercial roofing inspection.
What Area of the Roof Will You Focus On?
Since a commercial roofing system covers a wider area, it has more vulnerable points where water and debris can get through. You can ask this question to your commercial roofer so you can better understand your roofing system's weak points. Also, this is a great opportunity to see how capable they are working on your commercial roofing system.
How Will You Document the Inspection?
Normally a commercial roofing contractor will provide documentation through CAD renders, drone shots, or schematics that show your roof's condition. These details help you assess your roof's true condition and guides you on future roofing projects to plan your course of action.
What Materials Can You Work With?
A few examples of the most popular commercial roofing materials include, EPDM, TPO, and built-up roofs. They each have their own benefits that set them apart from each other and require different techniques to install properly. Make sure that the contractor you'll work with is familiar with the roofing system you have in mind.
Enjoy more savings by investing in regular roof maintenance. At Roof Pro LLC, we're here to assist with your commercial and residential roofing needs. We're the roofing contractor that you can trust on. Give us a call at Georgia Offices (678) 258-9065 Florida Office (954)-294-5698 or fill out our contact form to get a free estimate.