If you invested in routine maintenance from an experienced roofing company, you can count on your commercial roof to last long. However, without proper care, it will start experiencing issues not long after installation and may even fail early. Remember that you need a well-functioning roofing system to ensure that the occupants of your building and belongings remain protected from the elements.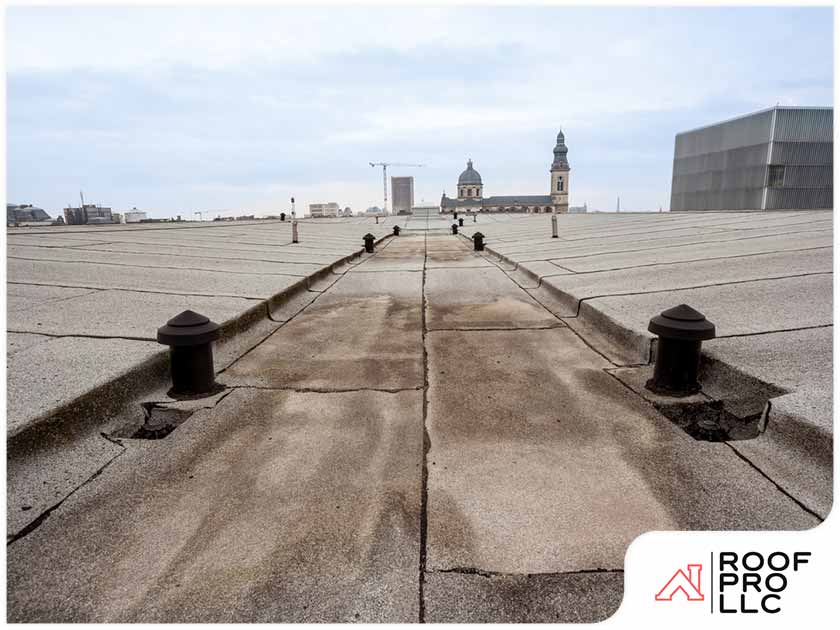 Here are common signs a commercial roof's health and performance have been severely compromised. 
Ponding Water
Water is the worst enemy of most roofing materials. But your roof also prevents water from penetrating your building and causing more damage. Poorly maintained roofs or systems with poor drainage can suffer from ponding water. This issue can compromise the structural integrity of your roofing system and fail. 
Rot
Rot usually develops in the least used parts of the buildings because of an undetected roof leak. Occupants don't usually use or visit these areas, a reason leaks are often left unnoticed. When not repaired immediately, leaks can lead to rot. To avoid this problem, have your roof regularly checked by a professional. For your roof repair and replacement needs, contact Roof Pro LLC. 
Ceiling Moisture
Moisture in the ceiling can be caused by roof leaks but also be the result of HVAC or plumbing problems. To determine what's causing the issue, hire a professional to locate the leak. Locating leaks can be tricky, but pros are trained and have the right tools to perform the task efficiently. Your roof is likely leaking if the condensation develops on the ceiling of your top floor's building. 
Let Roof Pro LLC help with your residential and commercial roofing needs. Whether you need a roof replacement or repair, you can depend on our skilled team. Call us at (678) 258-9065 or complete our contact form to get a free estimate.