If you are thinking about painting your house but are a bit worried about the cold weather, your fears are not unfounded. Like a lot of other materials, paint reacts to changes in temperature and humidity. If you find yourself in need of a fresh coat of paint after winter storm damage, the temperatures might be too low for the paint to cure properly and you might end up having to repaint again during the spring or summer which is a huge waste of time and money.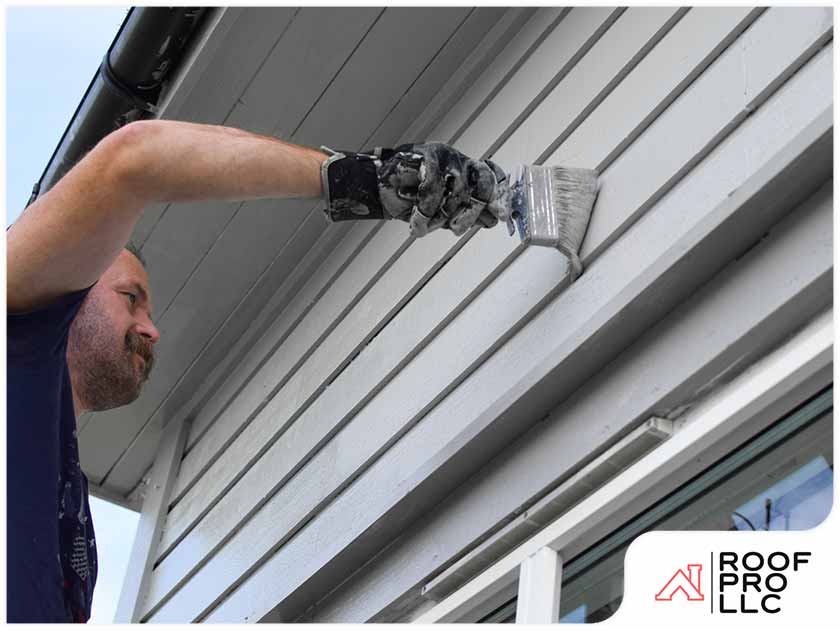 There are ideal temperatures for both latex and oil-based paints and in this post, Roof Pro LLC tells us how to know for sure if it's too cold for an exterior paint job.
When Is It Too Cold To Paint Outside?
Most siding and roof installation contractors do not recommend painting in temperatures below 50 degrees Fahrenheit. If you are using latex paint, it is recommended that it be applied in temperatures between 50 to 70 degrees. For oil-based paint, the ideal temperature is between 45 to 90 degrees.
However, with the advancement of technology, most paint manufacturers now offer acrylic paints that can be applied to your home's exterior in temperatures as low as 35 degrees. If you are looking to have your house painted in cold weather, be sure to read the label in the container to make sure that you are using the right kind.
Even with this special type of paint, extra care must be taken to make sure that it cures properly. Be sure that you hire professional painters that understand the adverse effects of painting in temperatures that are too low.
From roof inspection to interior and exterior paint application, siding replacement to seamless gutter installation, Roof Pro LLC has you covered. Give us a call at (678) 258-9065 or fill out our contact form for all your home exterior needs and we promise to bring you the best quality service each and every time.